Ulti-Mat™ Quality
Made from Pennsylvania recycled tires, the Ulti-Mat™ 3″ All-Rubber Cow Mattress is virtually indestructible. The responsive cushion gives sufficient support for a cow to lie comfortably without high or low spots to cause her discomfort. The Ulti-Mat™ has a perfect memory, so neither a cows body, knees nor hooves will permanently indent, puncture or tear the mattress, as long as the top cover has been well maintained and is free of holes.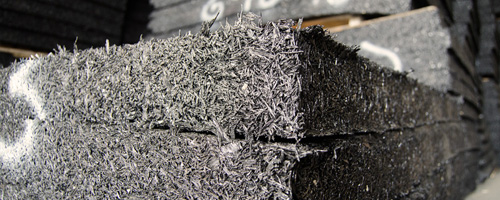 3″ All-Rubber Mattress Made from recycled tire rubber, our durable mold-formed mattresses will bring incomparable comfort to your herd.
Durable Top Cover Choose from our Woven 100% Water-Proof top cover or our Non-Woven Water-Resistant cover, now bacteriacide treated to kill bacteria.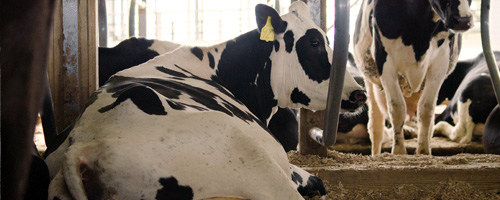 Free or Tie-Stall The Ulti-Mat™ has been designed for equal comfort installation in either a Free-Stall or Tie-Stall barn.